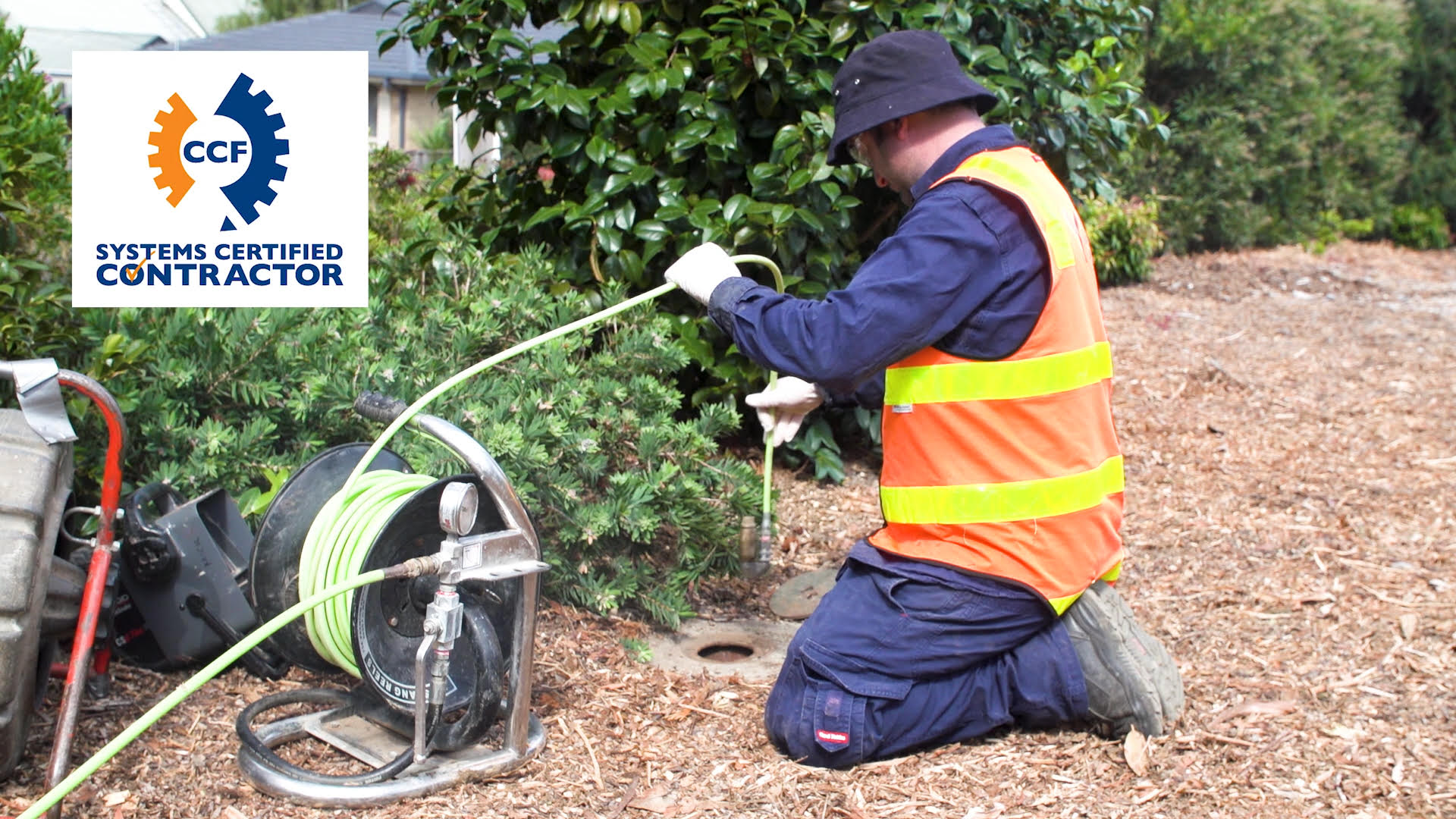 Why choose us? For specialised service that is fast & reliable
All our staff are registered plumbers, who are professionally trained to understand:
how drains are laid out
how they work effectively,
where problems can arise,
and most importantly, how to fix drainage problems and prevent them in the future.
The Drain Man is a proud member of the Master Plumbers Association of Australia.
We specialise in drain-clearing operations throughout the Sydney and Melbourne Metropolitan areas.
We understand the need for prompt, reliable and effective service when a drain blockage occurs. Our service teams are equipped with the latest, most advanced drain-clearing equipment required to handle every imaginable drain clearing situation.
Our range of services includes:
Clearing of blocked sewer & stormwater drains for homes, businesses, factories, hospitals, etc
Clearing blocked drains of tree roots, silt, debris, fat residue, all types of blockages
Electric Drain clearing machines for cutting through the toughest blockages
High pressure, water-jet clearing equipment for more detailed clearing work
Root cutting in pipes up to 600mm in diameter
In Drain Cameras to diagnose and assess the condition of pipes, drains, junctions and joints
Drain and pipe locating equipment to find the layout of drains and assist with clearing
Drilling equipment to remove concrete, debris from drains etc.
Wetvacs, closet augers and hand spinners
Our Service Goes Beyond the normal tradesman
We pride ourselves on providing prompt and reliable customer service.
We offer competitive prices for top-quality drain clearing & relining services and we guarantee our work.*
The Drain Man has an office-based operations team who oversee each job and manage our on-road team
Collectively our team has over 100 years of experience in plumbing and drain clearing, ensuring we have the knowledge and expertise to tackle any drain-clearing challenge
We'll find an appointment time that suits you, and should we experience delays, we'll keep you – our customers – informed.
We are homeowners ourselves and we treat your home as if it were our own. Our policies are:
no work boots in the house
leave the place exactly as we found it
clean up and take away all our own mess!
If you have any questions or queries, or you need a pricing estimate on a drain clearing job at your premises, our friendly staff will be happy to help in any way we can.
Get a quote now, free call 1800 THE DRAIN MAN (1800 843 372) or contact us via online forms on this site
Travel time is included in our rates. We accept cash or credit card payments.
We have Public Liability Insurance up to $20 million and our Victorian Building Authority Plumbing Licence Number is 39338.