Before You Call Your plumber, Call The Drain Man Phone: 1800 843 372
"

No Dig

"

Techniques saves you time and money
Our 'No Dig' technology relines your drains from within
Faster and cheaper than digging up your drains
Repair broken, dislodged and collapsed pipes with no digging
No damage to gardens, driveways or other property
Relined drains impervious to tree root intrusion
50 year warranty on drain relining material
See What Our Customers Say About Us!
I just wanted to pass on how happy I am with both Jason and Gavin. Jason was very respectful, professional and a lovely guy. It was very refreshing to have a tradesman's like Jason, as not many are like that. Gavin was terrific and very professional in explaining my options.
Phil recently had our team our to diagnose and reline his drains. Here is what Phil had to say about us: During the first visit Phil was impressed with Sophie's hardwork and determination. Then with our relining team of Kieran and Will, Phil expressed they were also great and excellent workers. Overall Phil was very […]
I would like to thank you and your team at The Drain Man for the prompt and professional response to our blocked drain this afternoon. From the time I made the first contact phone call to report the problem, through to job completion was 3 hours flat. I was impressed. I could not recommend The […]
I would just like to commend you on the excellent communication with e-mail information and advice from Natalie and the speed at which you were able to address my problem. The gentleman that came to attend the work was very professional and I can't speak highly enough of The Drain Man. Thank you!
Our first contact was from Ben, who was at our place at 8.30am until after 5.00pm. He worked non-stop assessing the problem, clearing all drains and quoting for the further work needed. We were very impressed with his attitude and determination to ensure a top job. Following that, we were serviced by several men over […]
On the 24-02-2011 we had need of the services of ''The Drain Man". We booked for a 7-30am start and the plumber actually started on time. He introduced himself as James (a common courtesy that is rare) and from that point conducted himself in a very professional manner, emphasising the dangers of the high pressure […]
We wanted to thank you for the letter thanking us for our custom. We received it on a day where we had some terrible customer service from a utility company (overcharging of bill, unhelpful staff etc) so it was a welcome surprise. Our drains were cleared so effectively by one of your great staff that […]
Hello. Shannon and Aaron attended our place last week and couldn't have been more helpful and friendly if they tried. They delivered everything your website promised. The person who originally took my phone request was also incredibly helpful and took his time to explain options to me. Well done guys, you did what you promised, […]
We had John from your company come and do some work at our home last Wednesday September 29. I just want you to know how impressed I was with his professionalism, attention to detail and the care he took in ensuring the area in which he was working (our laundry) was clean before he left […]
A plumber, Ben, came from The Drain Man and cleared my drains today. He did a wonderful job. I am very satisfied with the service of The Drain Man from first contact to job done. Ben completed the work effectively and efficiently. He did not waste any time and he encouraged me to observe his […]
Would you please pass on to the owners of The Drain Man my appreciation for the service I received yesterday from your plumbers. Also, from the minute I made the call on your 1800 number until the plumbers left my property your service was of such a high standard. I was assured your staff would […]
The toilet was blocked, so I sent an email at night. A lady from the office rang at 8am the next morning and the plumber arrived at about midday. He was very efficient and worked very quickly. He explained that the pipe had to be blocked by tree roots and cleared it out. I was […]
Over Christmas I discovered I had a boundary trap and what it was for. Why, because it completely failed. Through a referral from Yarra Valley Water I made contact with The Drain Man. My boundary trap problem was very dramatic, with the potential for a complete demolition of my back yard and shed, not to […]
We had one of your technician out today (Daniel) to help us resolve dislodged stormwater drain. I wanted to take the time to thank him and your company for a great resolution to our problem. I was very impressed with his professional manner and work ethic and he fielded my question in a very […]
Thank you for the Kenny DVD which arrived in today's mail. I was already impressed with your service but now I'm an even bigger fan. I will continue to spread the word about your excellent customer service and prompt response to anyone who will listen. I hope your Kenny-inspired marketing campaign brings lots of business […]
I had your team member Ben assess drains at my home today. I would like to let management know that Ben's professionalism was sensational. He was punctual, polite, very helpful with advice and also very clean and tidy. I have used your services before and had a similar experience then with the guy who came […]
Yesterday Ringwood was hit with torrential rain and our house drainage system has difficulty coping with the downpour. The rain was so severe that both my wife and I were having to aggressively broom water for 2 hours from around the dining room door, our a la carte area and back door. The water level […]
I would just like to say that the job carried out by Les and Ryan was a job well done. The boys were very considerate kept me informed as to what was going on with the job at all times turned up on time left the property the way they found it. Many thanks to […]
With gratitude I thank you the gifts I received today – such a lovely surprise and most useful and appreciated! The splendid work you have professionally helped me with, together with this kind gesture, just confirms I would never ever think of going anywhere else in case of need; and I willingly highly recommend you. […]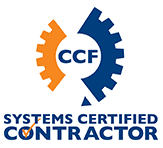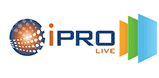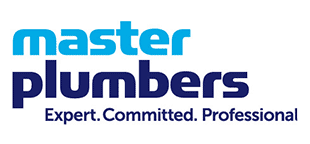 *Terms & Conditions.
Blocked Drain offer includes an on site assessment of sewer drains only. Only available to residential customers. Not available to commercial, trade, strata or real estate customers. $77 to be paid in full prior to booking being confirmed. All other charges to be paid prior to commencement of the work by credit card or cash. All prices include GST. Full terms and conditions will be sent via email upon payment of the $77 being received.